The Experts in Cutting Technology

Shinko Hamono products are used in the secondary processing of steel plate in steel mills and in various processes for marine and automotive components and home appliances. Our products are also used in machinery for crushing scrap plastic and waste plastic for recycling. In addition, we manufacture sliding rails for machine tools and industrial machinery, as well as precision machine parts for shearing machines.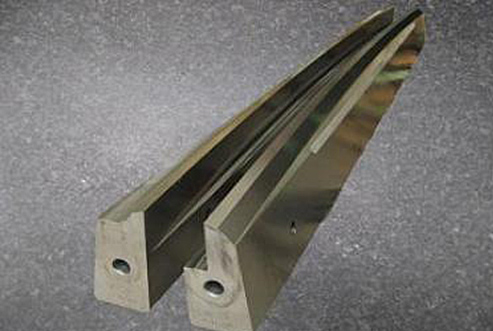 Shearing Blades for Metal
Products renowned for outstanding sharpness and abrasion resistance
Shinko Hamono stocks several grades of steel and employs a variety of processing technologies in the manufacture of various cutting blades. We have significant experience in sales to steel mills (including blast furnace manufacturers and electric furnace manufacturers), producers of nonferrous metals, machinery manufacturers for processing steel plate, and coil centers and shearing industries.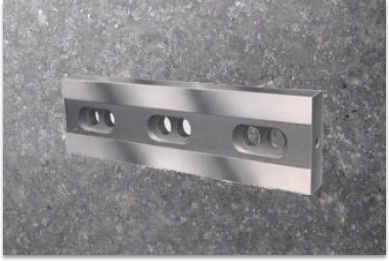 Shearing Blades for Steel
(Slab Mills)
Blooming shear blades are used in blooming mills and billet mills. Slab blooms, the tip and rear edge crop of the billet, are sheared to a predetermined length. We can accommodate hot working with a reinforced blade of hot die steel and heat-resistant alloys.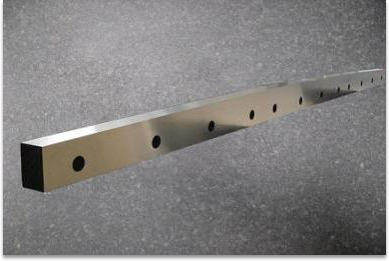 Shearing Blades for Steel
(Plate Mills)
Dividing shears are used in steel plate mills. After steel plate is cut to width with double-side trimming, it is sheared to fixed lengths. We can accommodate steel plate up to 40 mm thick. Because a thick plate shear is subjected to high loads, the blade material must be selected from high-toughness steel. To cope with the high-tensile steel plate available in recent years, Shinko Hamono uses BK Series high-toughness steel.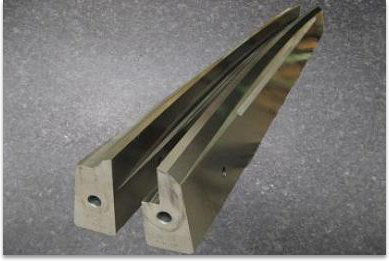 Shearing Blades for Steel
(Hot Rolling Mills)
Ironworks (steelmakers) use crop shears for their hot strip mill lines. On these lines, slab material is heated to between 1000 and 1150°C in a heating furnace and rolled sequentially in rough rolling mills. Because the front and rear ends are deformed at that time, the deformed portion is cut with a drum flying shear. It is rolled as a material with a good shape in finishing rolling mills, and the material plate is wound up with a winder to form coils. Shinko Hamono offers hot die steel (used in WK knives), which features high resistance to softening at high temperatures.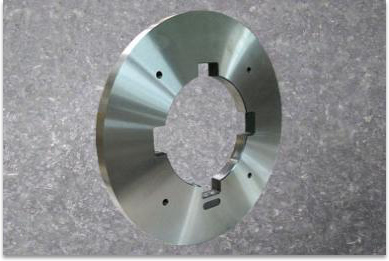 Shearing Blades for Steel
(Pickling and Cold Rolling Mills)
Following hot rolling in the steel plate manufacturing process, the knife of the side trimmer continuously cuts off the edges of the steel plate after pickling. This process renders the plate to a predetermined plate width. The edges of the trimmed steel plate (trim scrap) are cut into strips by a scrap disposal device such as a rotary chopper and discarded. Shinko Hamono uses high-tensile steel plate and surface treatments to increase the durability of its BK knives.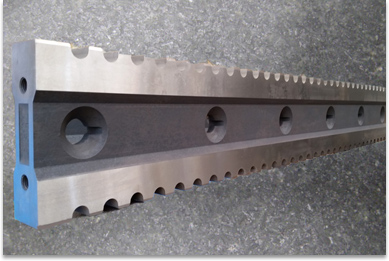 Shearing Blades for Steel
(Steel Rod and Bar Steel Mills)
Cold shears are used in continuous bar steel rolling facilities. After heating of the steel mass, the steel rod and deformed steel rod fed from the finishing rolling mill are cut with a flying shear (dividing shear). After cooling, the steel is automatically cut with a cold shear.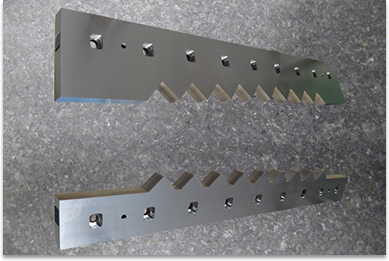 Shearing Blades for Steel
(Shaped Steel Mills)
Shaped steel mills produce the shaped steel used in large buildings, residences, bridges, marine structures, roads, and railways. Online blades are used in various H-shaped steel shears for cutting to length.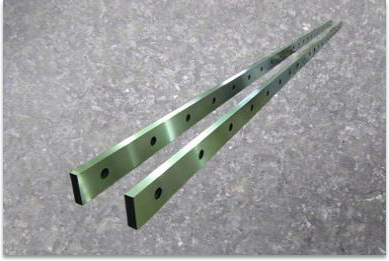 Shearing Blades for Metal
(Blades for Shearing Machines)
These blades are used in shearing machines for processing steel plate. They are used to cut steel plate to a predetermined size. We can provide one-piece shear blades exceeding 6 meters in length. We offer a wide variety of blade materials to accommodate shearing of all kinds of materials.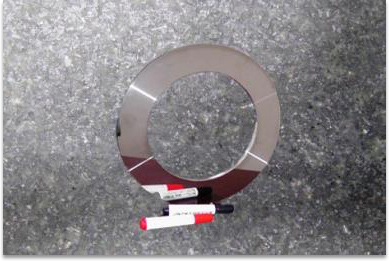 Shearing Blades for Metal
(Slitter Knives & Slitter Lines)
Shinko Hamono slitter knives are available in a variety of grades of proprietary steel to meet various needs. In order to accommodate many types of target materials from ordinary steel plate to high-tensile steel, SUS steel, electromagnetic steel and non-ferrous metals, we consider the specifications and select a blade material with the appropriate hardness, precision, surface roughness and surface treatment to meet customer expectations. To improve the lubricity of slitter knives, we have developed mirror slitter knives featuring a surface roughness of Rmax 0.3.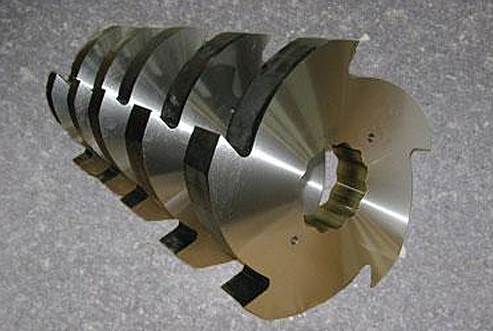 Cutting Blades for Environmental Applications
for recycling of scrap metal and plastic
Shinko Hamono's cutting blades for environmental applications are suitable for shredding scrap metal, scrap wood, plastic waste, tires, electric wire, printed circuit boards, and various other types of waste. We manufacture tough and durable blades with our integrated production process. Cutting blades for environmental applications are required to cut a wide variety of items, and since the blades themselves are large, they are also difficult to change. However, since our blades are strong and exhibit a low degree of wear, the blade change cycle can be extended, thus reducing overall costs. These blades are the ideal choice for scrap metal traders and manufacturers of environmental crushers.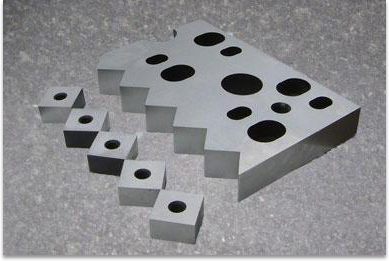 Recycling Cutters
(Blades for Single-axis Shredders)
These blades are mounted in crushers for waste recycling. They are used in the fine shredding process that follows rough cutting. We can select an appropriate blade material to accommodate the nature of the target material.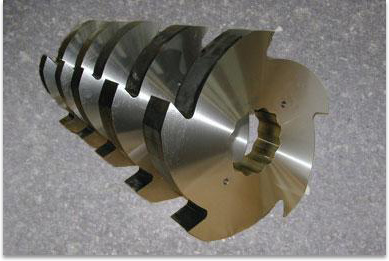 Recycling Cutters
(Blades for Multi-axis Shredders)
These blades are mounted in crushers for waste recycling. They are used mainly for rough cutting of large bulky solid waste. We can select an appropriate blade material to accommodate the nature of the target material.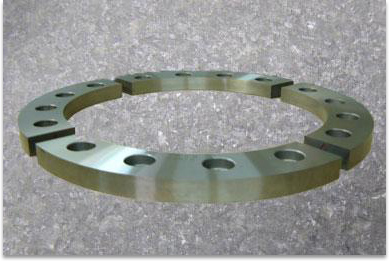 Specialty Shredding Blades
We manufacture blades suited for a variety of shredding tasks. Tire shredding blades with different front and back specifications can be re-ground and are thus economical.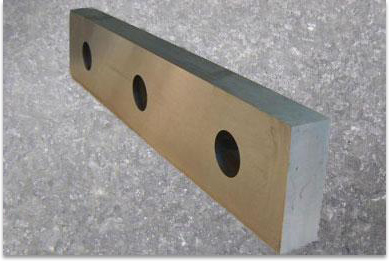 Scrap Metal Processing Blades
(Guillotine Blades)
These are blades mounted in large environmental machinery for processing scrap metal. They require exceptional toughness, so we offer a blade material suitable for resisting cracking and breakage. We also carry a selection of stainless steels. Moreover, we can accommodate requirements for high-load machines and high-speed cutting.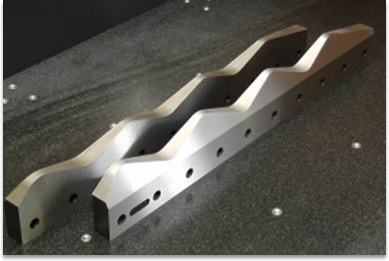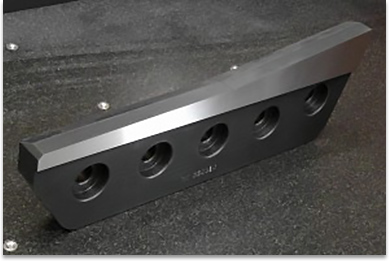 Nibbler Shears
LaBounty Shears
These blades are used in construction equipment for demolition and crushing, including the dismantling of structural rebar, steel frame structures, bridges, roadbeds and ships. We provide a variety of blades suitable for various attachment tools.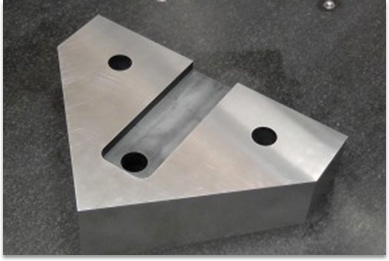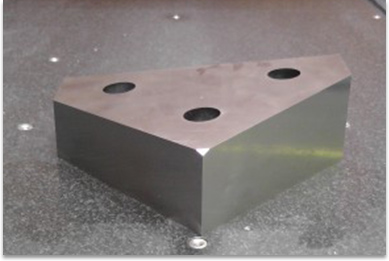 These blades are used for processing loss material, bulky refuse and scrap metal during processing of steel plate. Because there is such a wide range of materials to be processed, we offer proprietary grades of steel to meet the required specifications and provide a balance between toughness and abrasion resistance.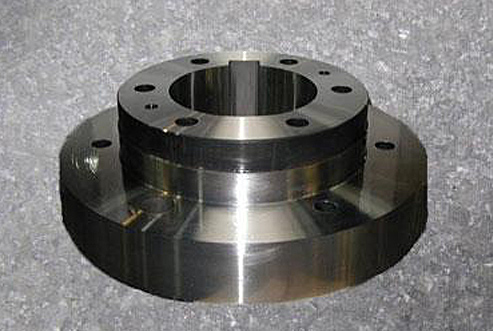 Meeting the demand for strict tolerances with
We manufacture high-precision machine parts by applying the technologies we have developed in the manufacture of shearing blades for metal. We make full use of our in-house heat-treatment and cutting technologies. We have an outstanding reputation for supplying long components of high quality and high rigidity. We have established an excellent track record with manufacturers of machine tools, industrial machinery, and heavy machinery.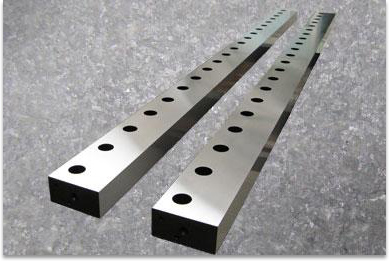 Slideways are guide rails used for the sliding surfaces of machine tools, injection molding machines, and continuous drawing machines and the like. Angle guides used in high-rigidity machinery incorporate special steel manufactured with stringent hardening specifications. We have an outstanding track record of manufacturing components more than 3 meters in length.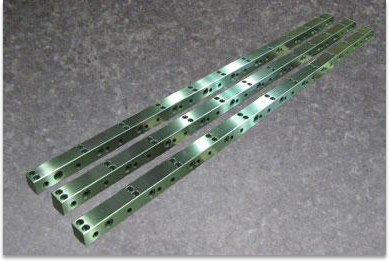 Blade blocks are used as blade holders in shearing machines and the like. We provide high-precision products to meet the characteristics of particular blades and machinery.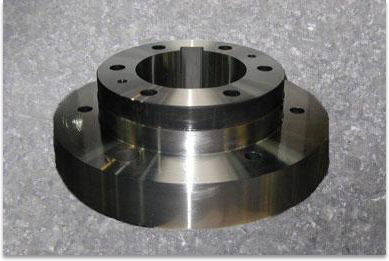 The side trimming knife holder holds the blades used in side-trimming devices that shear steel plate and nonferrous metals to a predetermined width. They are used in high-rigidity plate shearing machines. We are experienced in manufacturing blades up to 200 × 280 mm dia. × 725 mm dia.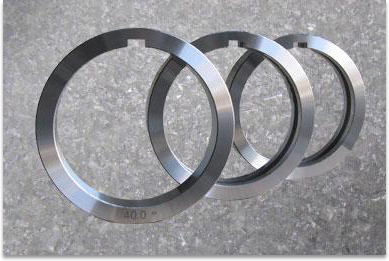 Machinery Parts for Slitter Lines
(Spacers, Rubber Rings, Separators)
We manufacture machinery parts such as slitter spacers used in slitter lines, rubber rings for plate holders, discs for separators, spacers, hydraulic expansion and air shaft disc holders. Because slitter spacers are gauged for predetermined plate widths, high accuracy is required. We conduct detailed preliminary meetings depending on the specifications of the processing line and material to be sheared.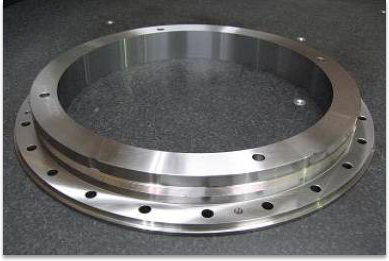 Knife holders are used for HES slitters of hydraulic expansion shafts. Since the inner diameter of the holder is clamped to an expansion shaft, high precision is required. We provide high-precision products by means of single-chuck grinding in CNC grinders to meet tight tolerances for roundness, concentricity, and squareness.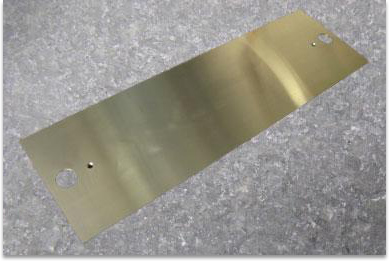 Rail Plate Guides
(various)
We manufacture various types of plates used in industrial machinery. We can manufacture these products to your particular specifications.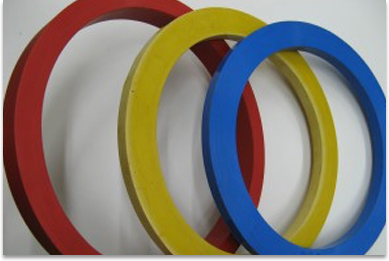 Slitter Lines
Rubber Rings
Rubber rings are used to hold steel plates on slitter lines. They are made of NBR and urethane, and their hardness can be adjusted to meet the needs of the application. Depending on the specification, we can differentiate the various diameters by providing each in a different color. For NBR rubber rings, we can provide coloring of only the outer circumference. For large slitters, we also manufacture anti-split rings. During repair and polishing of the knife, we also polish the outer diameter of the rubber ring. In addition, we even manufacture finger-type plate holders used in processing thin materials.