Quality Born from Advanced Technology

Our manufacturing processes ensure the highest quality through each step in our consistent in-house production, from steel selection through to final inspection. We conduct thorough process control to reduce costs while striving for a rapid manufacturing system. At the manufacturing site, we focus on manufacturing products as "One Team" in order to provide products that satisfy our customers. Starting with our first morning meeting, we achieve this by striving to improve technology with comprehensive safety management according to "4M 1I" (Material, Machine, Man, Method, Information) practices, all in a spirit of putting the customer first.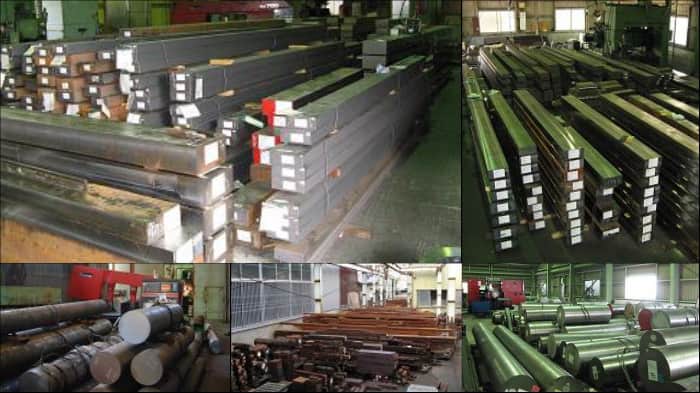 Selecting the optimal grade of steel with our skill and experience
We select the most suitable grade of steel to meet the shear specifications, choosing from an abundant array of steels ranging from abrasion-resistant to high-toughness steel. We select the appropriate grade, giving full consideration to the conditions of the target material and past results. We stock proprietary steel grades, focusing mainly on die steel and high-speed steel as our blade steel grades.

Cutting, Forging and Annealing
Selecting the machining methods best suited to the material and dimensions
We cut materials to the desired dimensions with an allowance for cutting and grinding losses. Items that require forging, such as large knives, are cut with consideration for their weight. For straight blades, we first determine whether to use rolled or forged material. For round blades, we determine whether to use a round material or forged material before cutting. After forging, we perform annealing to modify the hardness and material structure.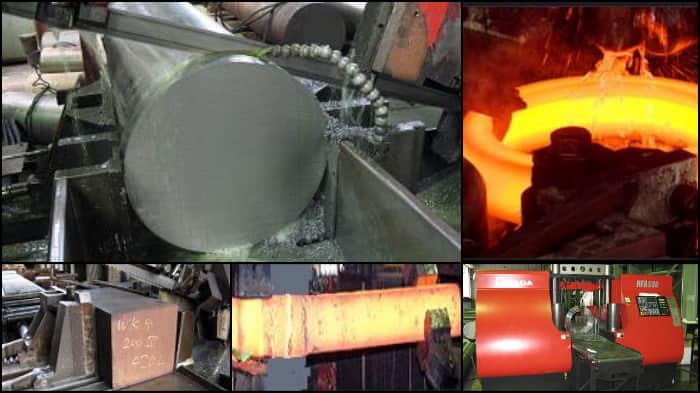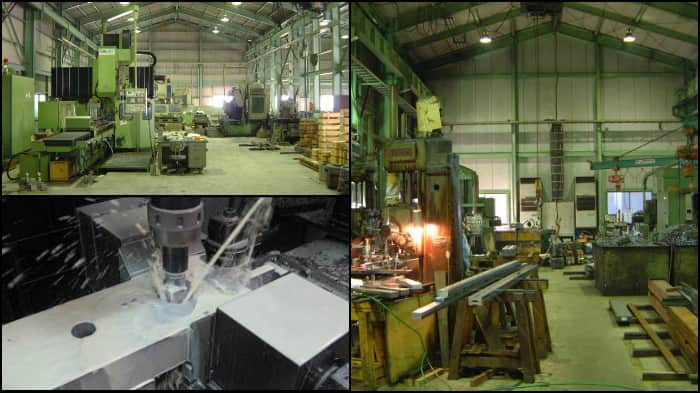 Compensating for dimensional changes from heat treatment and accommodating various conditions
Before cutting, we apply a predetermined grinding allowance suitable for the particular product. Moreover, we compensate for dimensional changes due to heat treatment while also applying a grinding allowance. Cutting specifications vary depending on the grade of steel, specified hardness, and product shape and dimensions.
An important process that prolongs blade life
Heat treatment is an important step in extending the service life of a blade. In this process, we minimize variations in hardness by maintaining a constant temperature distribution when heating and cooling. Moreover, we optimize the heating pattern and cooling method to accommodate the desired hardness and particular grade of steel.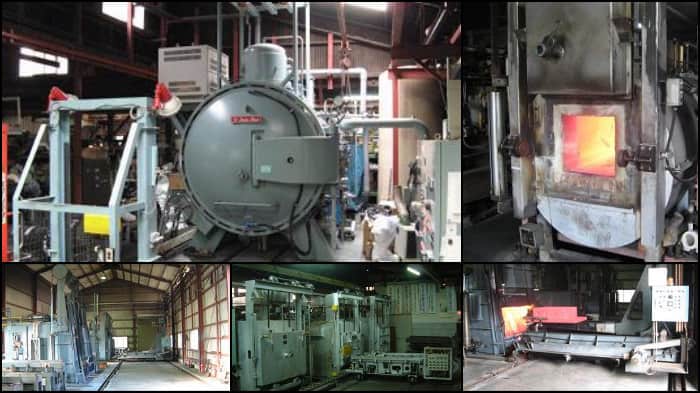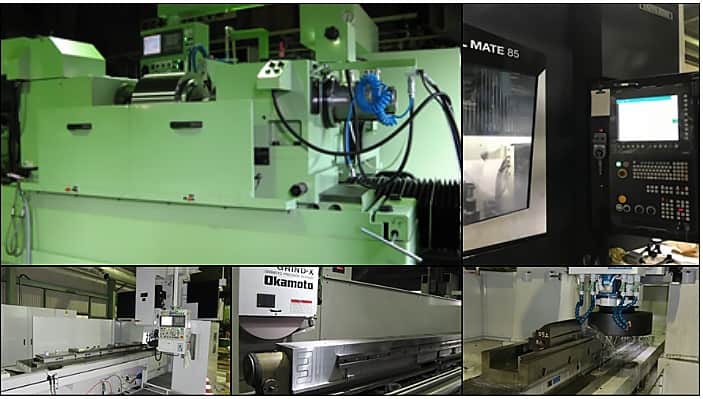 Processing the shearing blade to specification in the final grinding step
Grinding is the final step in the blade manufacturing process. We utilize the most advanced equipment and grinding technology to achieve the required accuracy and dimensional tolerances. We employ the appropriate grinding wheels and grinding conditions for each grade of steel in order to achieve the specified surface roughness and process the shearing blade as desired.
Wire Discharge Processing & Surface Treatment
Improving blade characteristics with surface treatments
We perform wire electric discharge machining on products, depending on their shape. As our large machines, we have three worktable stroke (2000 L) machines. We accommodate high-precision and high-speed machining with a full-immersion model ensuring low deformation. We use a variety of surface treatments to improve the characteristics of the blade.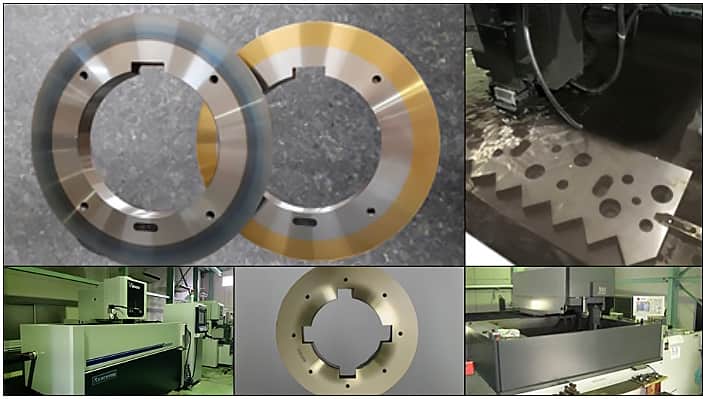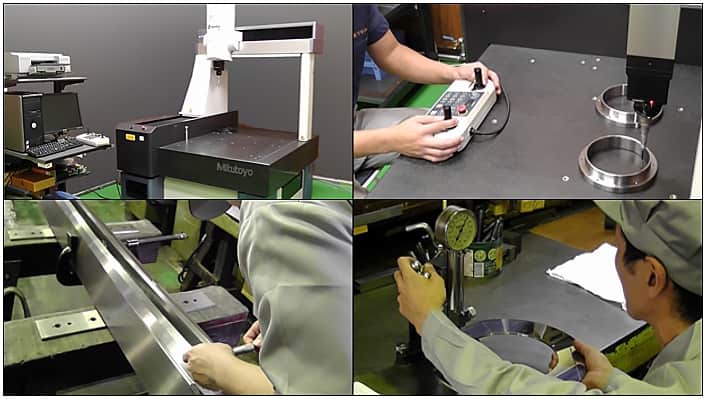 Meeting the demand for high accuracy through stringent inspections
Our final inspection of the finished product ensures the required specifications are met. Once a product has passed inspection, it is carefully packed and shipped to the customer. We always conduct detailed product inspections to stringent standards in order to meet our demanding requirements for high accuracy.