Shinko Hamono Co., Ltd.: A Specialized Manufacturer of Industrial Cutting Blades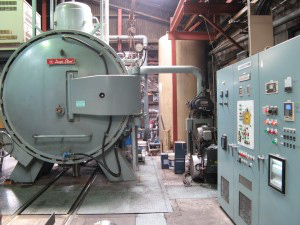 Meeting the need for high-precision, high-quality products through technological innovation
Since Shinko Hamono Co., Ltd. was established in 1954, we have remained focused on the specialized manufacture of industrial machine tools. With the continued development of industry, we have expanded the Shinko brand to better serve market needs. As a manufacturer of cutting blades, we are constantly responding to the need for high-precision and high-quality products. Moreover, we continue to pursue technological innovation in order to introduce the most advanced equipment, which provides the ability to develop new grades of steel, improve heat treatment technology, and increase processing accuracy.
A comprehensive service system that always puts the customer first
Our management policy of putting the customer first is also reflected in our sales division. We provide technical services, especially for repair and regrinding, while maintaining close communication with our customers. We provide attentive, professional service that can quickly adapt to our customers nationwide directly from our service centers in eastern and western Japan.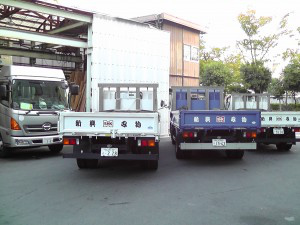 Delivering High-quality Products by Building on Our Proven, Time-Tested Technologies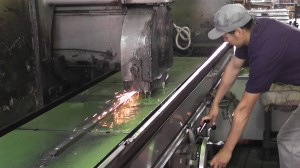 Providing reliable technology by leveraging our expertise in metal shearing blades
Our development division skillfully employs our manufacturing expertise and full range of production facilities for metal shearing blades in order to manufacture and sell crushing blades used in environmental recycling as well as precision machinery parts for industrial machinery and machine tools.
Global Expansion (Export Business)
With exports to more than 20 countries, the SHK brand is finding traction around the world.
Knives and parts under the SHK brand are sold in markets around the world. We have exported to more than 20 countries and have received many repeat orders. Building on our technology and commitment to quality, we are shipping "made in Japan" products to world markets.